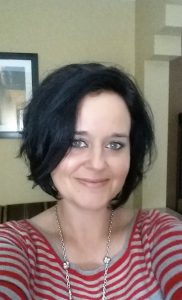 Rebecca grew up in Snellville, GA. She moved to Michigan in 1998 where she attended
University of Michigan where she obtained her bachelors degree in Biology. After graduation, she worked in medical research for a neurologist and in a hospital lab. She enjoyed working with patients and learning new things from doctors. In 2006, she moved to Monticello, GA where she stayed until 2011 when she was relocated to Clayton, NC. Rebecca moved to Wilmington in 2015. She loves being close to the ocean and the great people she has met.
Rebecca has 2 children, Jordan (born in 2000) and Jarrett (born in 2005). She enjoys fishing, boating, being on the water, swimming in the ocean, snorkeling, hanging out with her children, shopping, decorating, learning new things, and working out.
Rebecca is a certified clinical chiropractor assistant, for ChiroCynergy ,in Wilmington, NC.