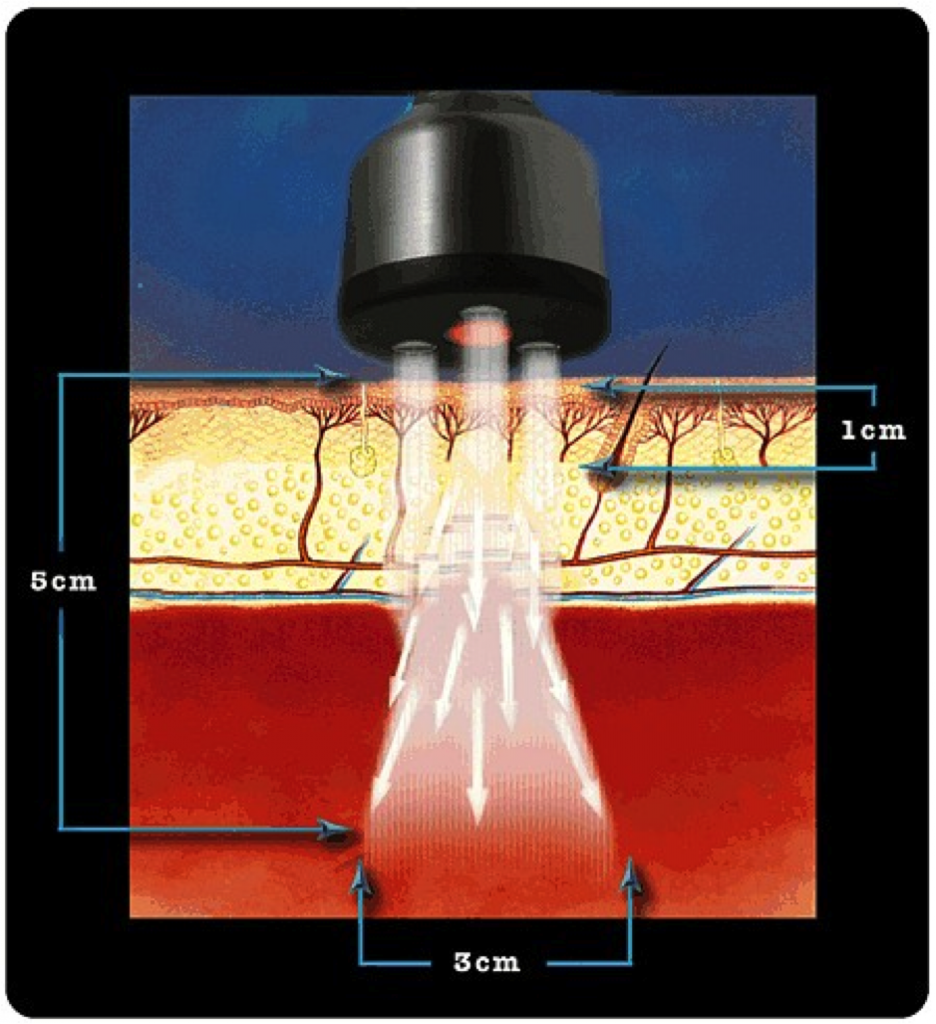 So what exactly is
cold laser

?
Light comes in a variety of forms. The light that we see is the visible part of the spectrum of electromagnetic radiation. Picture a rainbow. The light that is visible to us is a specific range of colors in that spectrum, but not the whole spectrum.
Other parts of the spectrum are not visible, such as the ultra-violet light that tans (or burns) your skin. Low-level laser light is compressed light of a wavelength from the cold, red part of the spectrum, hence the name cold laser.
The cold laser is very different from natural light. When natural light hits your skin it produces heat that can damage your skin. Since cold laser is one color, it travels in a straight line, it's a single wavelength and its beam can be concentrated in a small area. It can penetrate the skin without heat, damage to your skin, or any known side effects.